Ok folks.....I know there is copper in the colour challenge this week but I do not have any of the new  embossing powder or DSP that has that wonderful hue. So I pulled out a few Glimmer Brads from awhile ago...sorry . I will tell you where you can find those fabulous colours, but for now away we go.
Here is a peek.....
 I so love the Detailed Floral Thinlits.....you can achieve stardom with just that a Big Shot. See those copper brads. I know, but we all have something hiding in the cupboard. 
  Now isn't this pretty. The Whisper White and the Night of Navy really show off together. Simple card with dramatic punch. 
 and there they are......I really tried to make this colour with a few embossing powders but all I got was a yukky muddy colour. Now off to the rest of the hop. I just know we are going to see some beautiful creations. I will post some links to the wonderful products that have the copper in them or allow you to create it. 
Have fun.....
And the separate links...
And for your shopping pleasure......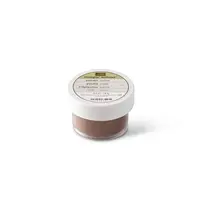 The Affectionally Yours DSP has a beautiful Copper in it ....check it out,I know I will...
Cheers from....